Colasoft Delivers nChronos v4.3 with Multi-Segment Analysis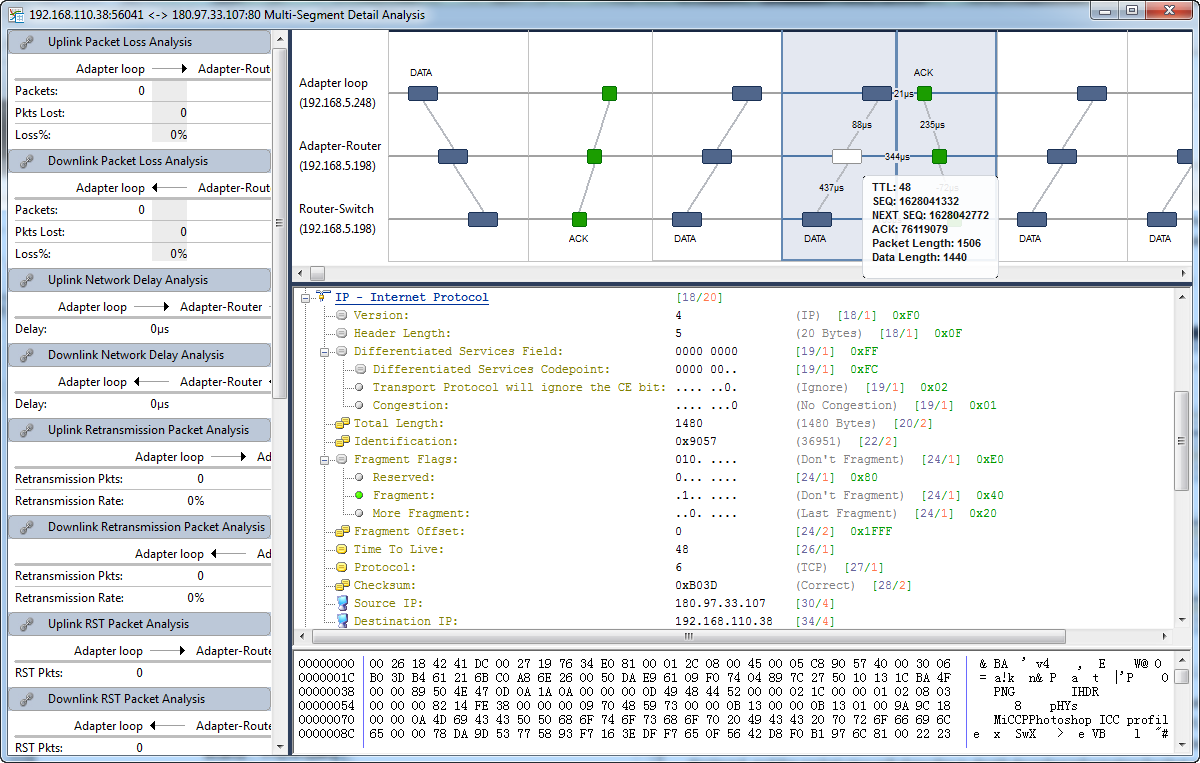 Tulsa, OK – November 19, 2014– Colasoft LLC (www.colasoft.com), an innovative provider of network analysis solutions, today announced a new version of its flagship product, nChronos Forensic Network Analysis Application. The multi-segment analysis leverages the packets recorded by nChronos to make it easier and quicker for network professionals to analyze the root cause of distributed application performance issues.
Most IT managers are have similar difficulty in diagnosing and solving application performance issues. It's difficult to determine if the fault is in the network, the application, the server, or something else that is unknown. Hours or days are wasted in "finger pointing". There are many components involved and troubleshooting a multi-segment network is difficult at best. In the past, IT professionals had to capture traffic separately from different points and manually merge the information into a single trace file to determine the root cause. nChronos will now automatically discover which packets and applications were seen at multiple points in the network. nChronos packet data recorder uses advanced algorithms to match data packets across the network. With nChronos v4.3, network problems such as latency, application errors, network anomalies or slow response can be tamed with greater ease and expediency.
nChronos v4.3 provides an even greater user experience with new and useful functionality and improvements. Below are some of the highlights of these new features included in nChronos v4.3:
New views are added including a VLAN View, a MPLS VPN View, a Service Access View and a Port View.
Provides millisecond-level traffic statistics and alarms for network links.
Storage filter is available and packets can be stored with specified length.
Application transaction alarms and application transaction alarm logs are now available.
Packets can be downloaded from multiple network links.
Combination analysis for IPv4 and IPv6 is available.
The packets can now be stamped with switch time.
"We continue to provide an increase in value with additional functionality without sacrificing our easy to use interface. With the addition of multi-segment analysis, as well as the improved Alarm and Reporting function, nChronos now automates the previously tedious process of troubleshooting distributed network issues, with greater efficiency and ease.", said Brandon Lewis, Director of Customer Support at Colasoft ".
The evaluation version of nChronos 4.3 is now available on the Colasoft website www.colasoft.com.